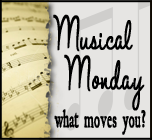 This is the original German version of Major Tom, by Peter Schilling. It is a great song, but it is in German, so I cannot understand what he is saying.


This is the English version of Peter Schilling's Major Tom.
I think it is almost as good as David Bowie's Major Tom.
This is David Bowie's version of Major Tom (Space Oddity). I believe it is the best of the three versions by far. Tell me in the comments which one you like the best and I hope you enjoy the songs.